April 16th, 2006
---
07:18 pm - Friends
My journal is now friends only.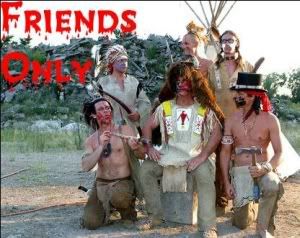 You can leave me a message if you want me to add you :)))

February 19th, 2006
---
10:36 am - Lake of Longing
I love this, even tho I am totally not into fairies etc. The whole thing reminds me of my journey into Rammstein and how I love them.

Thanks Nomad...who sent this to me , well, cpl years ago. I still watch it :)

http://duirwaighgallery.com/inspiration_trailer.htm
Current Mood:
lethargic
Current Music: Reise Reise

January 26th, 2006
---
October 4th, 2004
---
09:15 am - Mein Trip
OMG...I leave tomorrow !!!!!!!!

FICK !!!!!!!

Tooo excited to type
Current Mood:
ecstatic
Current Music: Reise Reise

September 29th, 2004
---
05:05 am - Growing excitement
OMGOMGOMG !!!!!!! I leave Sydney this time next week !! *gulp* Berlin .. here I come !!
My Reise Reise came into the shop, but I havn't had hardly any chance to listen yet. But I will :) I have finally listened to every song tho, and I KNOW I am going to love this album. It will take me sometime to get right into the songs....I will love every step along the way. AHHH .. Till's voice is breathtaking ... on every song !!! I am looking forward to learning the lyrics, and reading some translations !!
I am mostly looking forward to seeing Them on stage !! YIKES ... can't even begin to imagine the stage show .. or Till singing these songs !!!
I have 2 more days left at work , and am getting more hopeless as the week goes on .. who can concentrate on such trivial things as house building, and bloody accounts when there is a RAMMSTEIN KONZERT on the horizon .. and I will be in that blue horizon before too long ! YAY

I am soooo HAPPY !!!!!!! AND SO EXCITED *jumps*
Current Mood:
ecstatic
Current Music: Reise Reise

May 2nd, 2004
---
03:36 pm - I am bitten
OMG .. I am over the top. The story has done weird things to me, I am more Abby Normal now than ever. I love my story like nothing else!! I could barely read it tho, had to take it a bit at a time as it was too emotional to read in one hit. OMG I am so thrilled with it, tho I have this feeling of living in a fantasy the rest of my life. Hmm, I am kinda a bit worried about my huge reaction to this...I am trying to keep it in, not let Axel and the boyz see the effect its having on me, but its really hard, ya know? I have never been like this before, but I love it !!!!! I am kinda in my own little lion filled world.
Nah, I am controlling it, but for the night I read it, and the next day I was completely 'out there'. *slightly worried*
Anyhoo, had to write sth of this in here, you will think I have really lost it, and I may have, I dunno ! I live in my fantasy world and I guess it helps me cope with the real world. I even cooked a cpl meals !!! Think cause I felt guilty.


I feel absolutely great !! Love you guyz..
Current Mood:
ecstatic
Current Music: Feuer Frei! RAMMSTEIN

April 8th, 2004
---
09:57 pm - Easter
Ahhh, 4 whole days to sleep in ... bliss :)) Its good to have a cpl days off work, even if I dont do much. We will end up going out at least one night to a club I guess, and my sister is selling her house , putting it up for auction , and so I need to see her before she goes. I am really hoping the auction goes well for her, as the real estate market is up and down at the moment. Her house is on a cliff overlooking one of the bays in Sydney Habour, and from her front porch you are able to see the harbour bridge. She gave up her job a cpl of months ago .. she was a lecturer at one of the universities in Sydney, sick of working and stressing, so she just quit, and has spent this year fixing up the house, and has bought 50 acres of beautiful land, further up the coast of NSW, just 5 mins away from a popular surfing beach. She wants to build a guesthouse there and make a living that way, but enjoing it also. My house is in the western suburbs of Sydney ... and it is full of so much shit, stuff that I got for our wedding and still havnt used. Apparently there are ppl who come to your house and help you clear out the clutter..help you throw out stuff. I am a hoarder, as are the whole family. The moment I toss sth out, then I need it! You know what its like.
I look at Axel and me, and we seem to be working our guts out and getting nowhere fast. Yup, I feel restless, and think life is short ... maybe we should be enjoying ourselves...I would love to travel !! Run free!! Maybe I will become a gypsy, or a hippie ... oh, but I need to wash everyday and shave my underarms..lol
My g/f is seriously thinking of selling her house and buying an apartment in Sydney city. There is a glut of apartments and units at the moment. She is sick of suburban living. Hmm ... maybe this is what menopause does to you.
I saw those new ice creams today..cranberry and vodka flavoured magnums...rich ice cream and thick belgium chocolate..they look very decadent..YUM !! I still have a packet of kahlua tim tams, and tia maria choc slice bikkies hidden in my wardrobe, maybe this weekend I will break them open. You watch, I will get the urge in the middle of the night, and have you ever noticed how much noise that crinkly paper makes in the dead of night!! Takes an hour to open the pack without waking axel.
Well, I didn't in the R+ comp either. *cries like a baby* It may not look like it, but I really did work on my story, I really put a lot of time into it. Guess writings not my forte...not my talent .. *still looking*
I hope to see some ppl around this weekend....

Ahhhh....I better go and defrost the steaks for tomorrows BBQ. ( lol Mutti)

The funniest thing...I cut it out from the paper today. A lady cut a potato in half and inside it was this hole...kind of like a carving. She reckoned it was Jesus on the cross ... in her potato ....IN HER FRIKIN POTATO?????!!! HAH !!!!

How funny ! ppl are weird ! All the world is queer except thee und me...and even thees a little queer .

Enjoy your holidays. Hope you all get eggs!!
Current Mood:
restless
Current Music: LAB Rammstein

February 7th, 2004
---
09:36 pm - Sat night at home
table border='1' cellspacing='0' cellpadding='2' align='center'></table>
Current Mood:
high
Current Music: Holywood album

October 18th, 2003
---
08:18 pm - *cough hack cough*
Geez.....only got over the flu 2 weeks ago, and been feeling fine, tho a little tired, now yesterday at work I started coughing and felt really tight in the chest. Went a bought a puffer, although I have never ever had asthma, I thought maybe this is what I had. Anyhow, felt like a dogsbody today, lucky it was Saturday and I slept most of the day, but ended up going to doc who said I have bronchitis and I had to buy $40.00 worth of stuff EEK . I think I must have caught it offa Nomade....
Anyhoo, Axel is pulling out the lounge again for me to sleep on ... (kinda dont mind it there now...no one snoring next to me, breathing on me, hehe....).
So no exciting news. Been working hard, and my office shuts down for 5 weeks over Xmas, which isn't all that far away. Cant wait for Rammstein's new dvd......

You know, I am not often sick and I hate it. ouldn't it be nice if I was offered a cuppa or sth? I got my hair cut last Wednesday, and no one at home said one word... And I really liked it. 2 friends commented tho and said it looked gut.
Current Mood:
blah
Current Music: We are the nobodies. Marilyn Manson

October 10th, 2003
---
09:13 pm - I got a new look too......
Hmm....likey mah new look? I ist a copy cat.

I dl 2 MM live vids, an mtv one and New Years Eve 2001...YAY !!! Fantastic !!!!

Nomade....they are on http://www.marilyn-manson.net/ in the downloads live section. I am gonna get them all if I can, but it will take a while, like a few months, as we have a dl limit ..:(
Current Mood: bouncy
Current Music: Disposeable Teens

September 23rd, 2003
---
10:04 pm - My weekend seems so long agooooooo
What a fantastic weekend !! Could do with a few more of these...I really dislike having to return to reality.
Saw Marilyn Manson at Sydney Ent Centre on Friday night and he was utterly FANTASTIC !! Loved hin, and so loud that we could feel the vibrations thru our bodies! We waited at the stage door for nearly 3 hours after the show...a couple of the guys came out, and apparently MM came out about 1 hour later, but he only waved and got in his car and went.
I could hardly sleep when I got home, still hyper, but managed to leave home around midday to travel up the coast for MM next konzert on Sat night, which was in a much smaller venue, that was only really half full, but he still played full on ! We were pretty well exhausted, after getting lost on our way back to where we were staying the night, but we slept in Sunday , as we were staying at my bosses holiday house. Her holiday house is bigger than my normal house, and right on the Lake .... peaceful and tranquil...till we put MM on !! scared ze ducks....lol
My g/f and I would have liked to stay there a few more days, but had to drag our bodies back to Sydney late that arvo, back to the real world. EEEK.

I live in hope of seeing RAMMSTEIN again ....my dream !!!!

September 12th, 2003
---
07:33 pm - awwwww
I was feeling happy, its the weekend, then I read about Juliennes baby .....OMG, I feel so sad for her. Poor thing. I mean, what do you say? What can you say? Nothing really, tho I suppose if she reads the posts she will see some ppl care. I think its sad as she was only just asking our advice on baby names.....

I feel sad now........

August 26th, 2003
---
10:47 pm - Where is everyone?
I havnt much time...always the slavery calls.....
Just thought I'd say hi, and try out this mood...since I dont know what on earth this word means, and I got to give it a go !!
Current Mood:
quixotic
Current Music: RAMMSTEIN

10:39 pm - Hmmmmm ????
schlaggy
is emotionally distant.
I bet no one's surprised that you never post your current mood. In fact, I bet most of your friends are so sick of you locking them out of your life that they hate you behind your back. Shame.
brought to you by
interim32. wanna know your livejournal's mood ring
color? enter your username and hit the button.
Livejournal Mood Ring
August 21st, 2003
---
09:32 pm - Mary Magdalen...tis mich ..hehe

Your medieval name is: Magdalen. Out of conformity
and inducing sexual meaning, you're seductive
and passionate, silent until spoken to and only
violet when provoked. Gorgeous and mysterious,
you've got it all.


What is your Medieval name?
brought to you by Quizilla

Thanks to Kitten :)

August 19th, 2003
---
10:27 pm
Uneventful day really. Just the normal slave type things.

A man in the street I work in doused himself in petrol and threatened to light himself, ..... my son's pub got robbed this morning when the owner opened up, 2 guys with guns, and I am thankful it wasn't my son's day opening up, they took all the weekends takings and the owners wallet!!

I am really thinking of going on diet, want to lose 4 kilo before the MM konzert, but it is cold and windy today and I have lost all my motivation. Found biscuits and choccies and stuffed them in !!And then felt guilty. Tried looking up that Atkins diet, but I dont want to have to make any fancy receipes. Maybe I need to buy the book. Or WW has free registration this month...Fergie says (hehe), maybe I need to join up. I HATE TO DIET !!!!! *looks around for sth niiice*

August 17th, 2003
---
07:36 pm - Elvis da Pelvis
Thank Gott I made it thru ze night, amazing what a few beers does for you!! Eeek, I even got up and danced...haha...and hubby won a bottle of champagne for his Elvis shirt ! (I wore a R+ shirt, and won no prize, just some evil looks..hehe) My head even feels ok today !! Ahh, but we went with some fun friends, and laughed a lot.
Today is another glorious day, not too hot or cold, just purrrfect. Even tho I spent it doing all the slave type things, I am really getting sick of being the only person to do anything at all. One day........
Today I found all the love letters Axel and I wrote to each other, back in '73!!!!! I went to NZ on a working holiday and was away for 4 months (had been there before for a year when I was 18, again on a working holiday), and we hitched around both islands, my gf and I. Awwww, and reading his letters..I cracked up laughing, but also went all misty. I do remember being so in love.....all that loooong time ago. And his words in those letters....saying how I made his life worthwile, how his hand was shaking, because he had just received a letter from me, and he loved me more than he thought could be possible... To be young and in love, eh!
Now I ist feeling guilty for just making him 'TOASTED SAMBOS' for tea !!! Haha ..... an hours gone past...not feeling guilty anymore.
Work tomorrow......